Paul & Sue Alcock's European Tour 2009
Well I have been a member for quite some time and haven't contributed a lot in many years but my interest is still there, albeit in the background, most of the time. Like many collectors my roots stem from my model-railroading hobby causing me to buy matchbox models and the rest, as most of you know, is how we get hooked. My Mum bought me my first Marklin loco the year I was born so I guess these hobbies were decided real early you might say.
I am fortunate also that I can write you this article at all. At the end of May 2007 I collapsed whilst practising Badminton and only thanks to my fellow players CPR and Wellington Free Ambulance doing the zap treatment, am I still on the planet. Anyway a triple bypass and some weight loss can do wonders for many things, including your outlook on life.
My excuses for not participating much are many. I have been the Marklin Model Railway club's secretary for 11 years, a school board of trustee for 20, sports administrator forever and my current main contribution to society is through our two golden retrievers visiting old folks as part of Canine Friends Pet Therapy Inc. [Hey Paul - you forgot all those years as NZMVC Wellington Branch Delegate/ Secretary/ Treasurer! - you're not having "senior moments" as well are you? webmaster]
Due to my wife Sue also having issues on the health front we made a conscious decision that we were going to do an overseas trip (hook or by crook, even if we couldn't really afford it) and naturally the destinations were in part based mainly on the model train department.
The greater part was taken up by a Trafalgar Coach trip known as the Grand Alpine Tour. This went off tremendously well both with weather, associated train spotting and a wonderful group of fellow travellers, (1 Kiwi couple, 5 Oz couples and the rest Americans (42 all up).
First we set off via Christchurch to Singapore for two nights and then on to Frankfurt. From there we transferred immediately by ICE train to Stuttgart, where we were to a base ourselves for 5 nights. Our days were planned on train rides and of course the very first destination required was Goppingen (home of Marklin manufacture) and a trip to the Marklin Museum. Purchase of the annual museum wagon for the model railway club was obligatory of course. Marklin is, incidentally, 150 years old this year but they are struggling with the economic downturn. They will need to rely on the faithful.
Not speaking German we were of course apprehensive prior to making this trip but once we got to know that German trains run specifically on time and most train managers understand English then it was no worries. Over the next few days we made excursions to Tubingen, Lake Konstanz and, because our first visit was so quick, a return visit to Goppingen. On the latter occasion we turned up just as they were having a cultural street parade so in keeping with the vehicle theme here are some shots from that.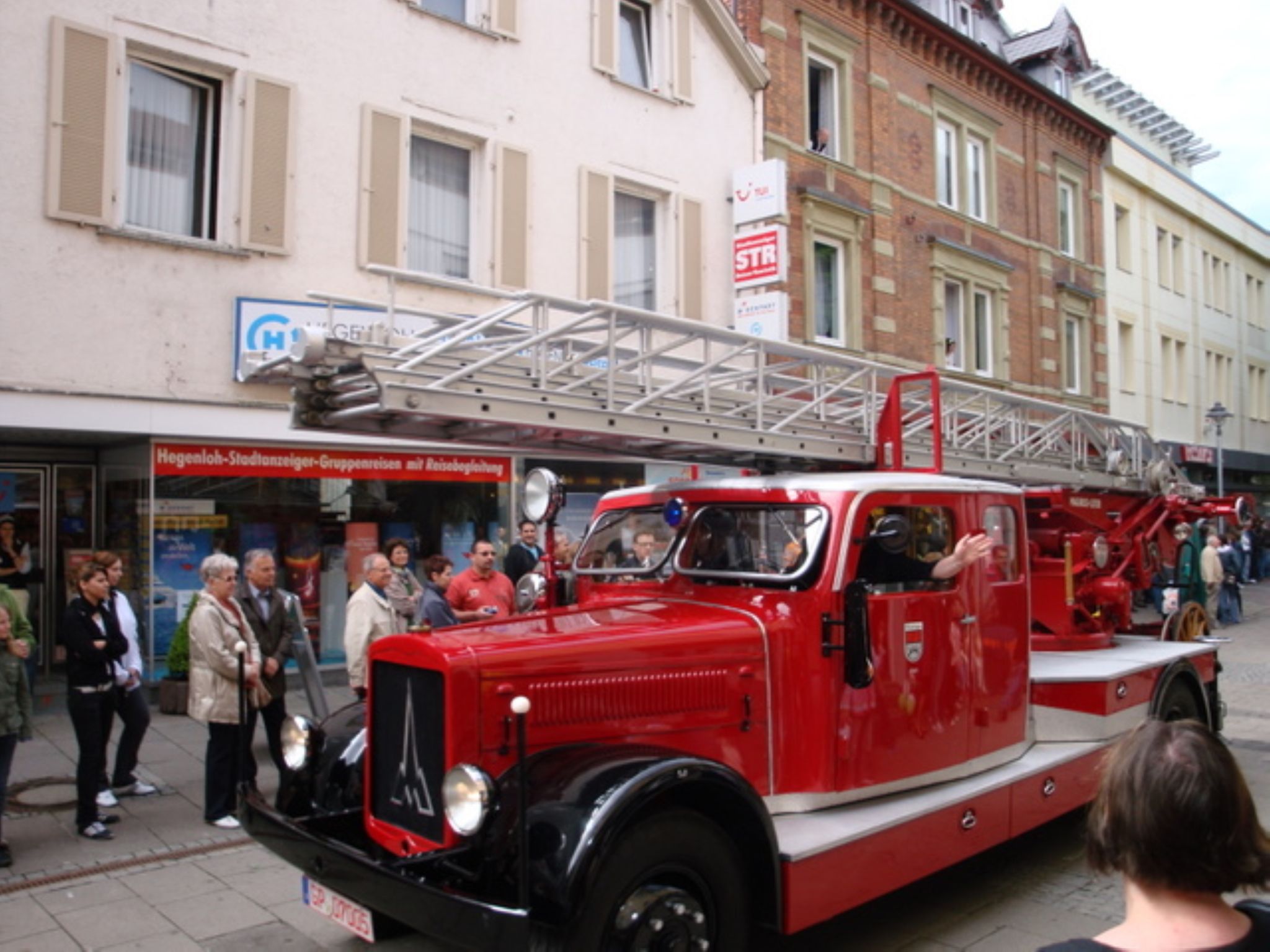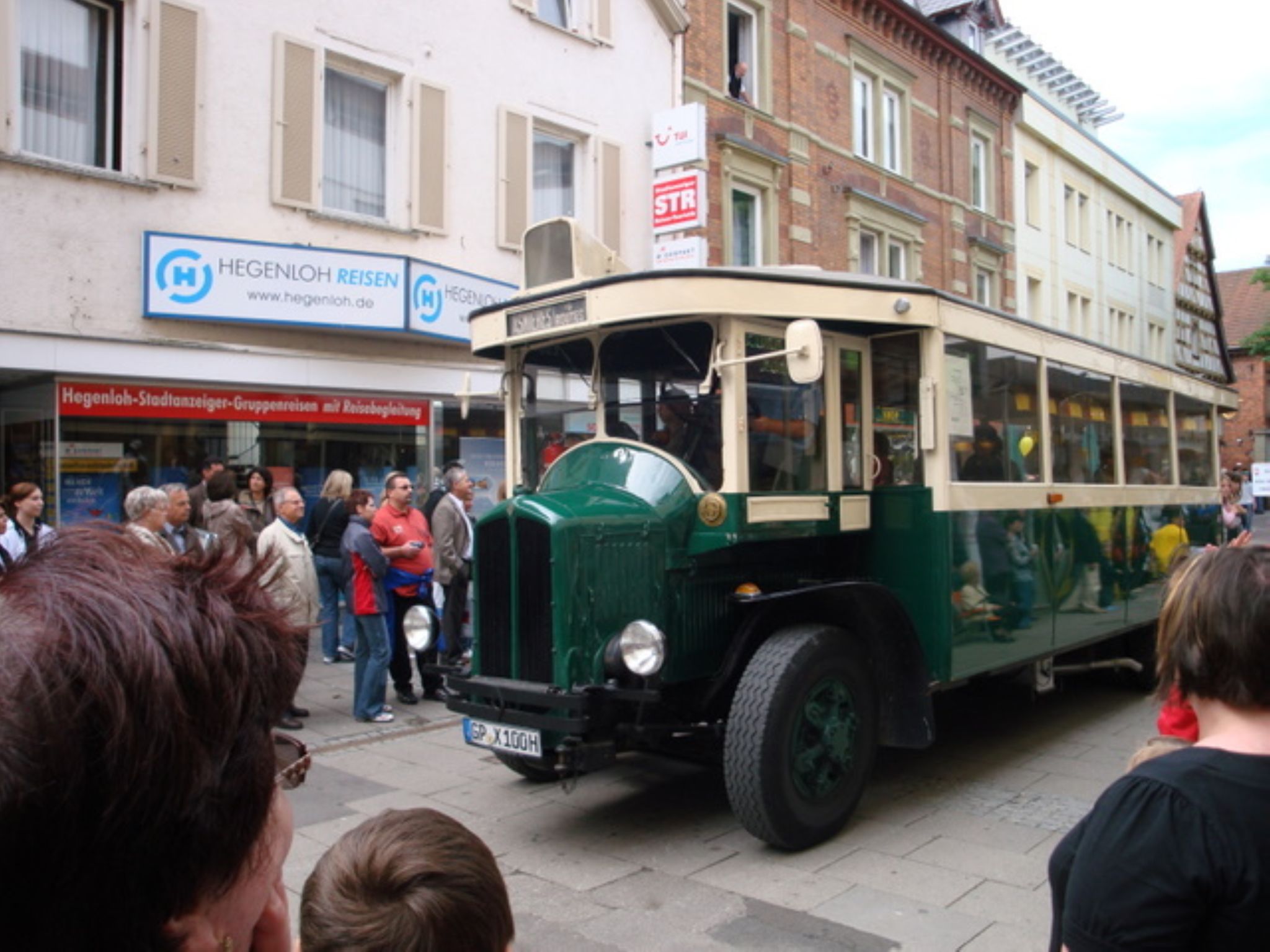 I have always known that the shops overseas are heaps better than in NZ so once I spotted any there was no stopping my looking in and I was never really disappointed. I am however, still very thrifty (Sue even encouraged me to buy more) so not too much was brought home. After a while Sue got really used to my steering toward model shops, toy departments (instead of ladies wear) and, of course, railway stations. My fellow tour participants would also join in pointing out train things (just in case I missed them).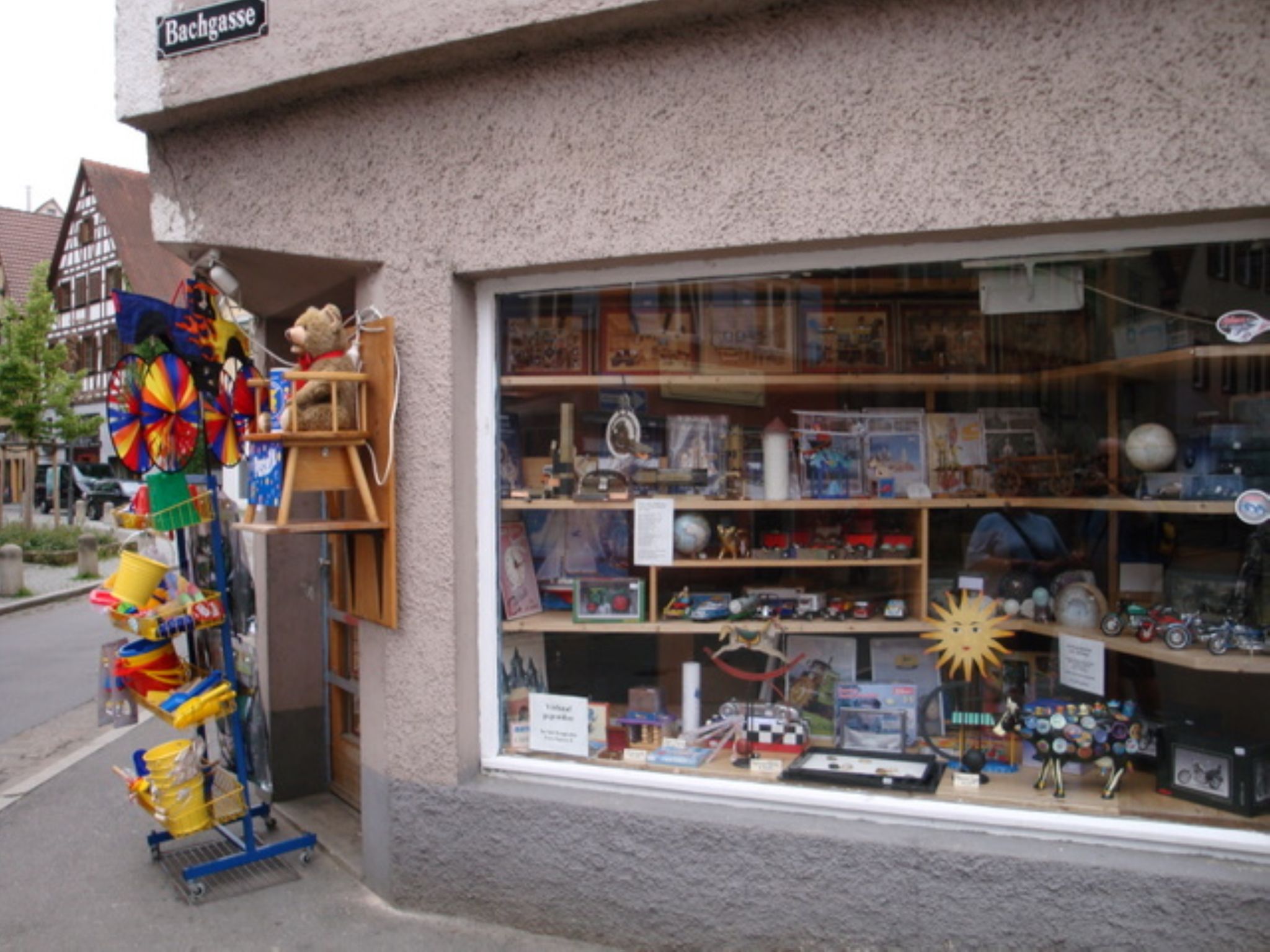 Our coach trip started and finished in Frankfurt and included St Goar, Boppard, Heidelberg, Baden-Baden, Black Forest, Schaffhausen (Rhine falls), Lucerne, Engelberg, Interlaken, Geneva, Zermatt, Stresa, St Moritz, Innsbruck, Berchtesgaden (Eagles Nest), Vienna, Durnstein, Salzburg, Munich, Oberammergau and Rothenburg. The one above was taken in Oberammergau (unfortunately at night when the shops were shut).
By far the highlights for us were a trip on the cog railway up to Gornergrat (above Zermatt) for great views of the Matterhorn and up to the Eagles Nest.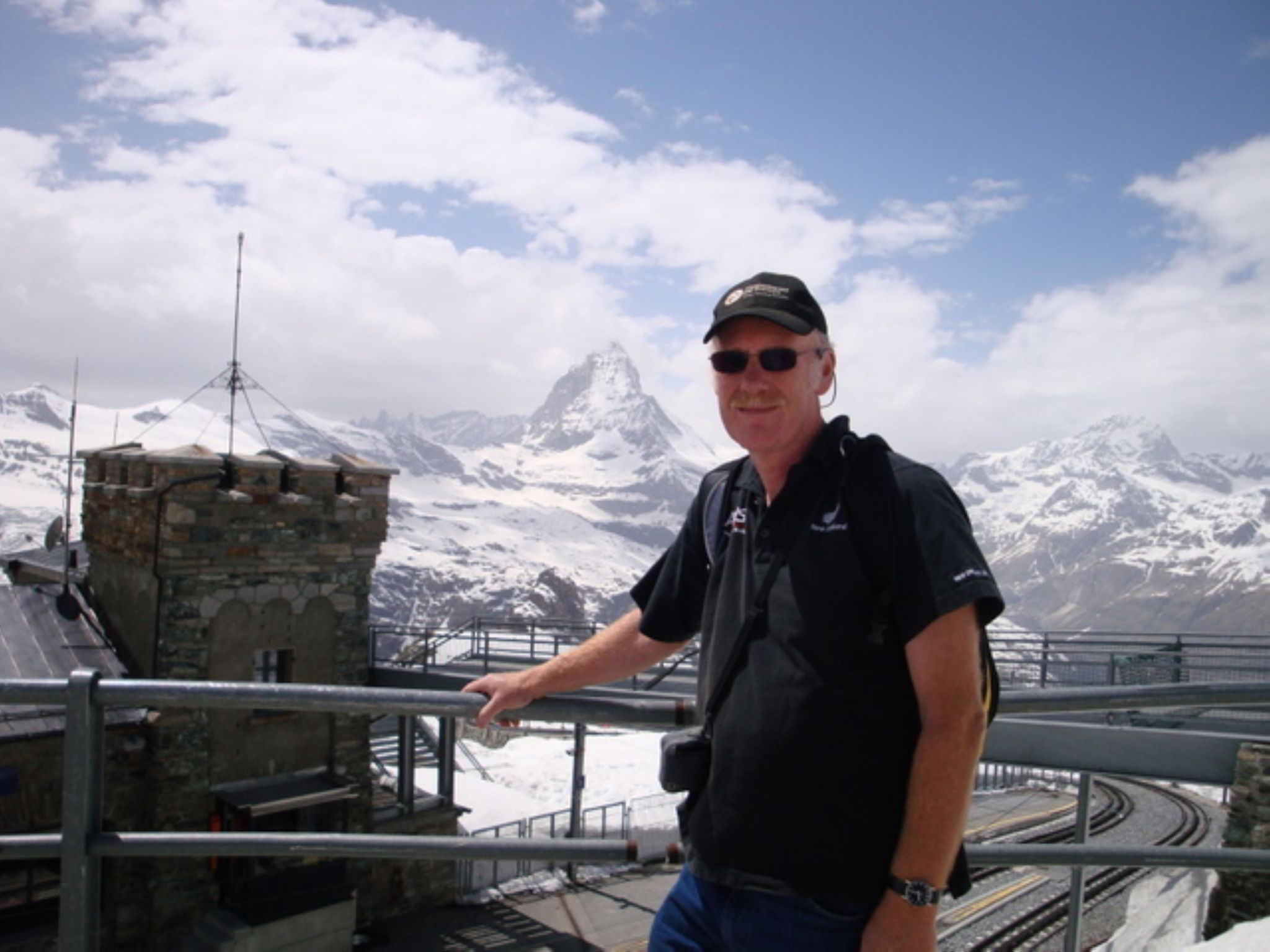 At the end of our coach tour it was on to Paris on the ICE train (for a fleeting half day at Roland Garros because I like tennis as well). Again our highlight was an evening at the Moulin Rouge.
Then it was onto the Eurostar and through the chunnel to London for 5 nights. Now just to make our visit to England unrestricted to London hazard a guess where we chose to go as well? Hop aboard an English express train (bit of a comedown and complete with signal failure hold up) to Leeds. Local train to Huddersfield, then a double-decker bus to Holmfirth! Well Nora Batty (and Compo) may have passed on but I got my picture with a cardboard cutout and we had afternoon tea at Sid's Café.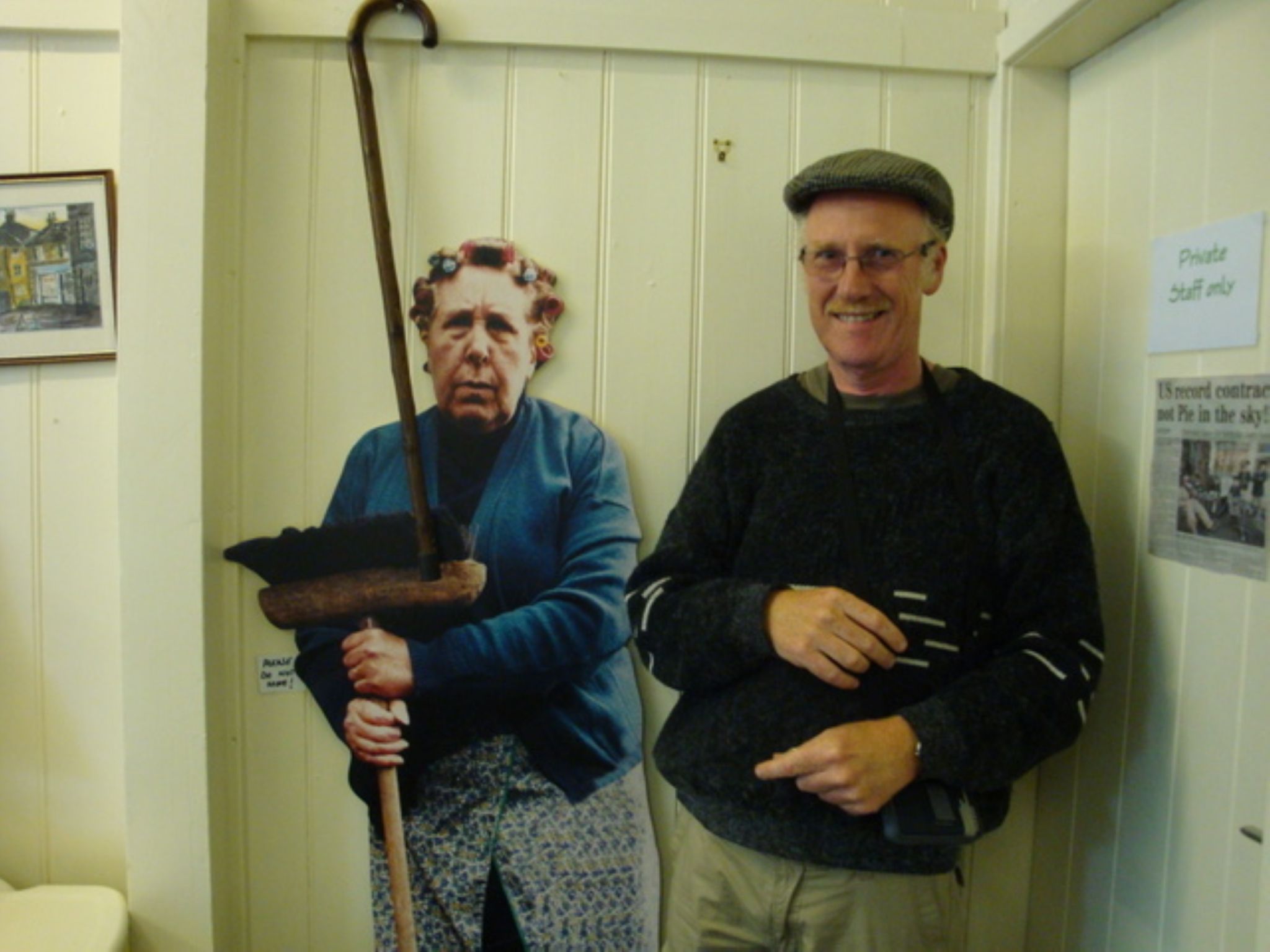 Well all good things must come to an end and unless we win Lotto a repeat journey is not very likely.
I've taken some snaps of some of the models I brought back in the vehicle, come trains theme.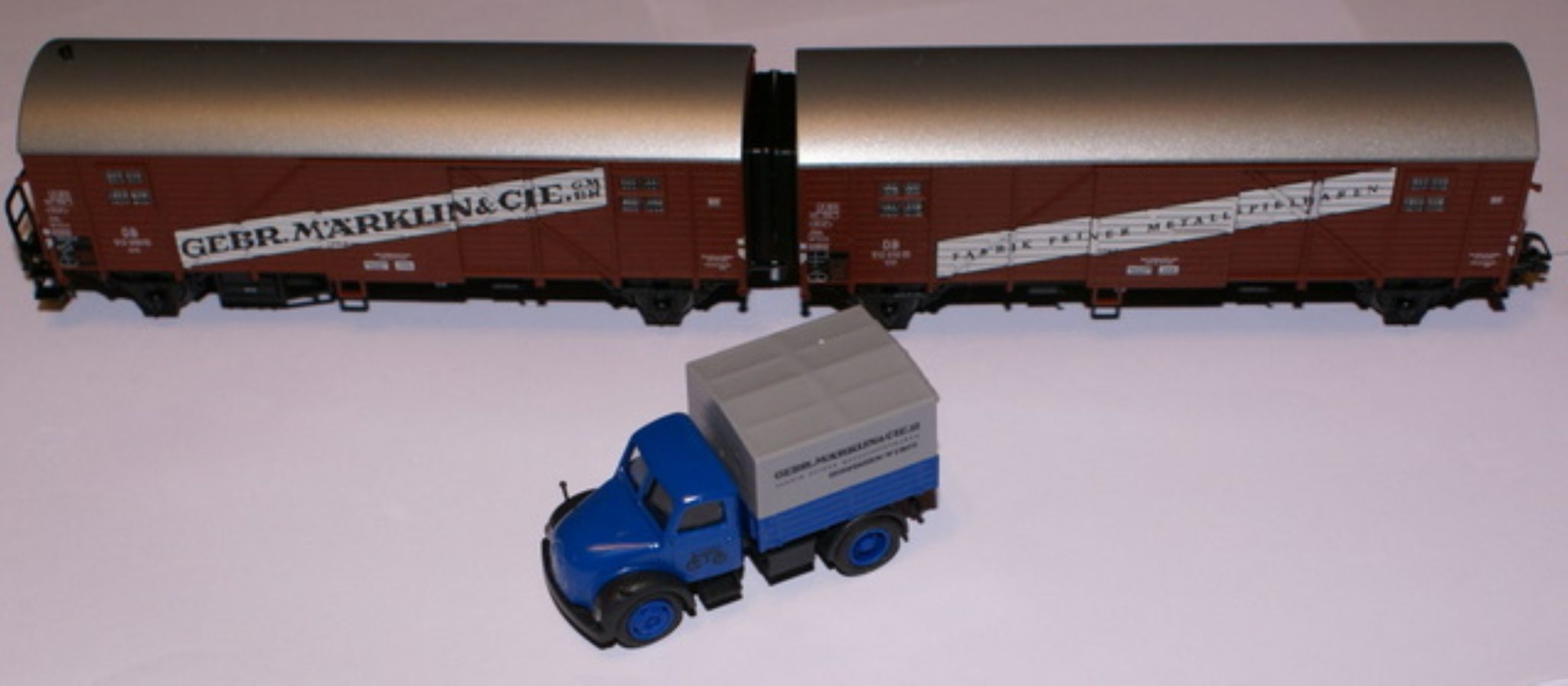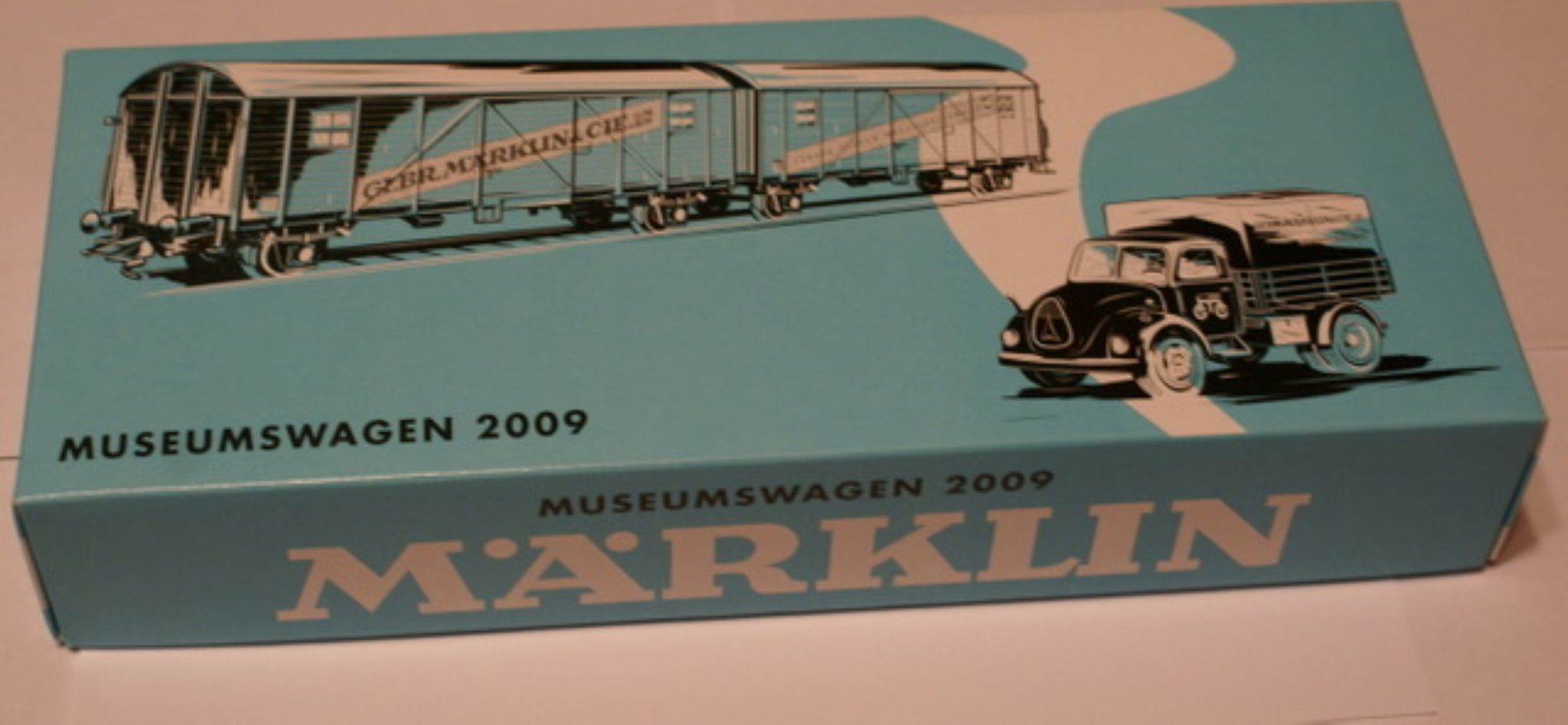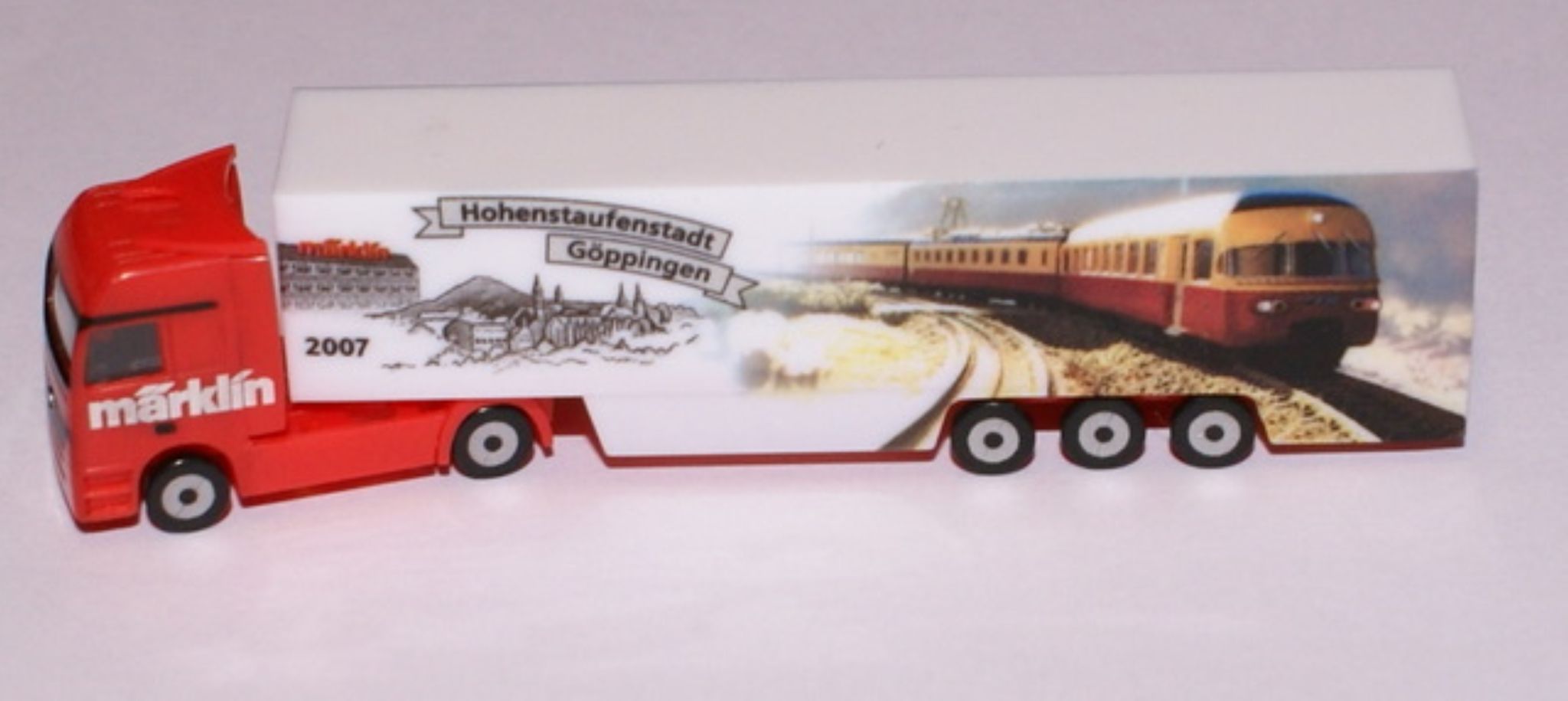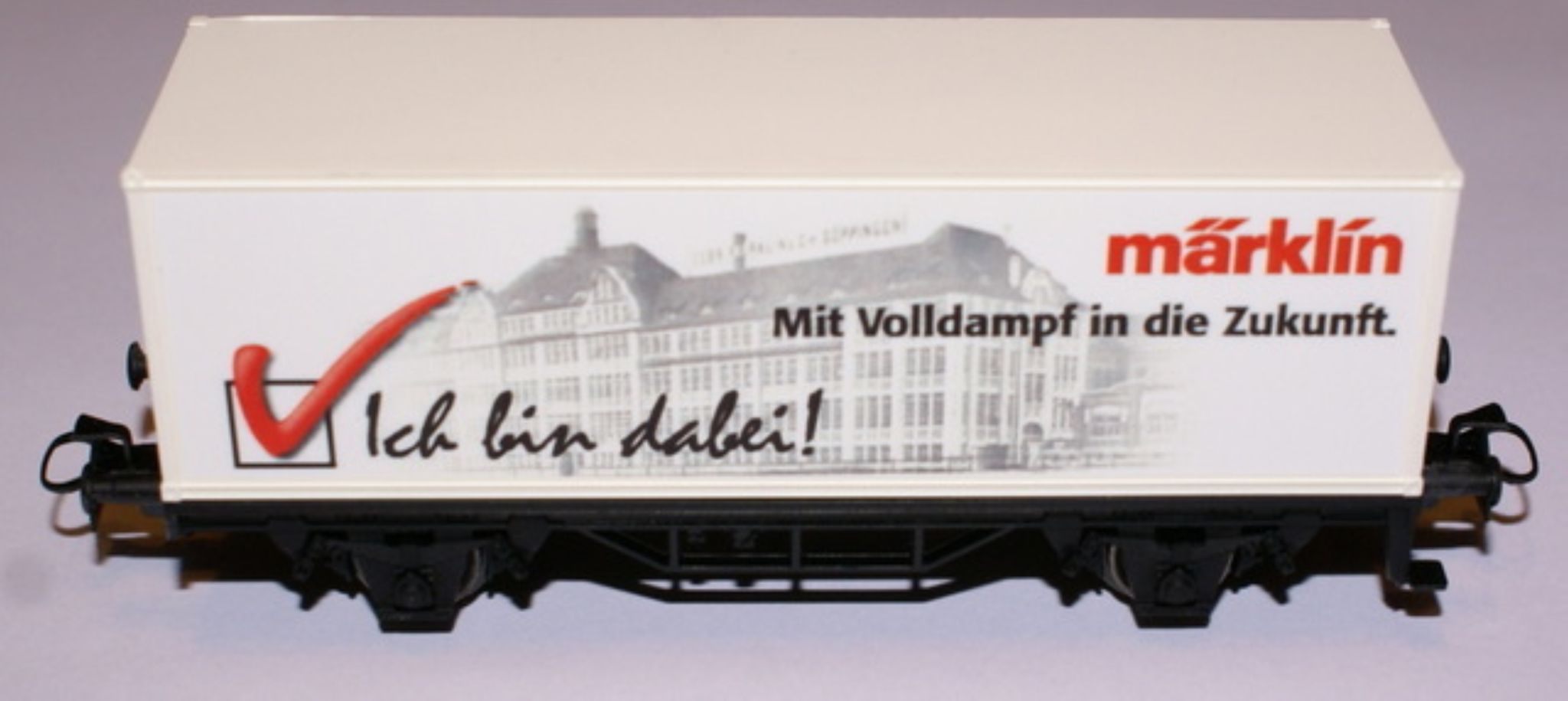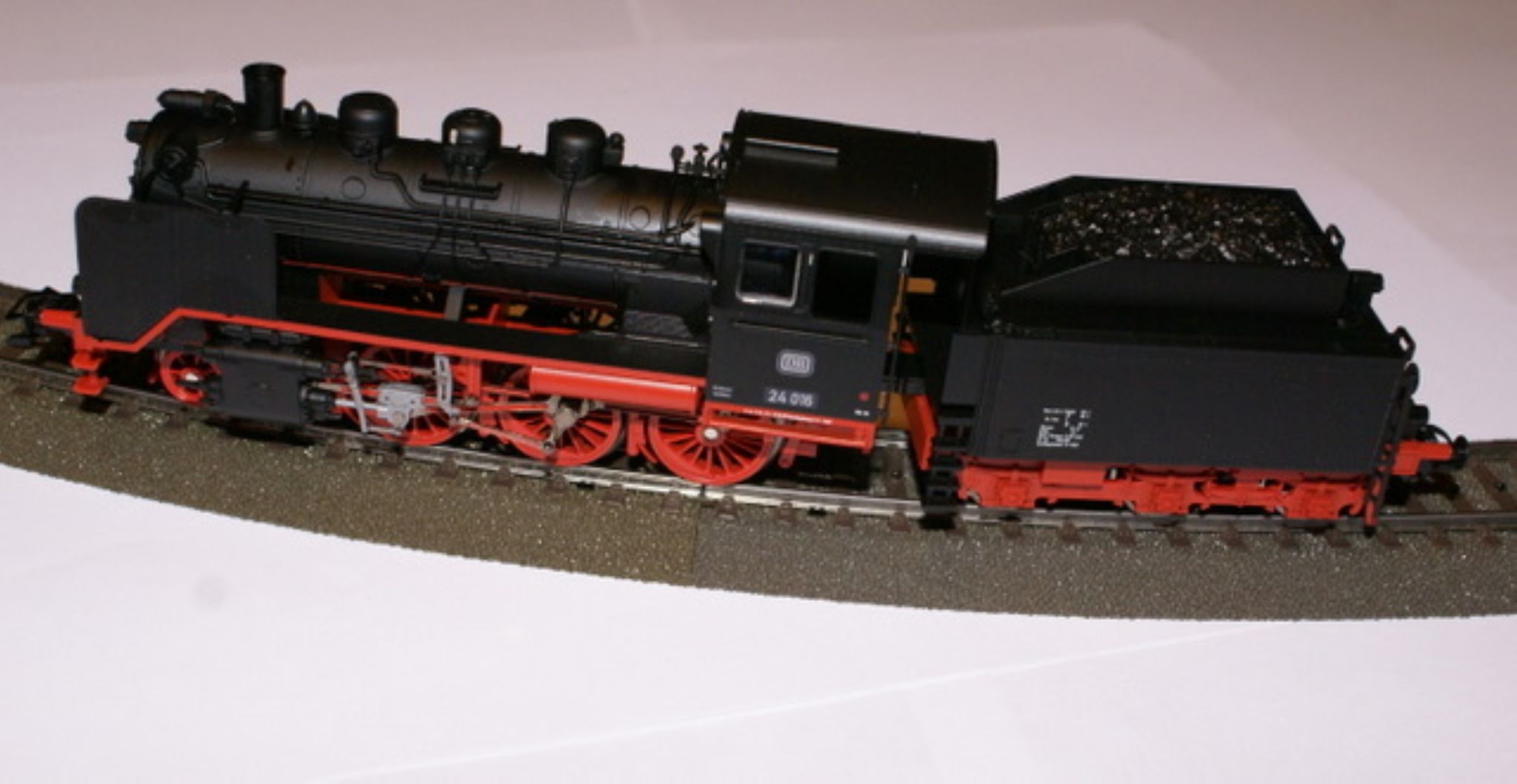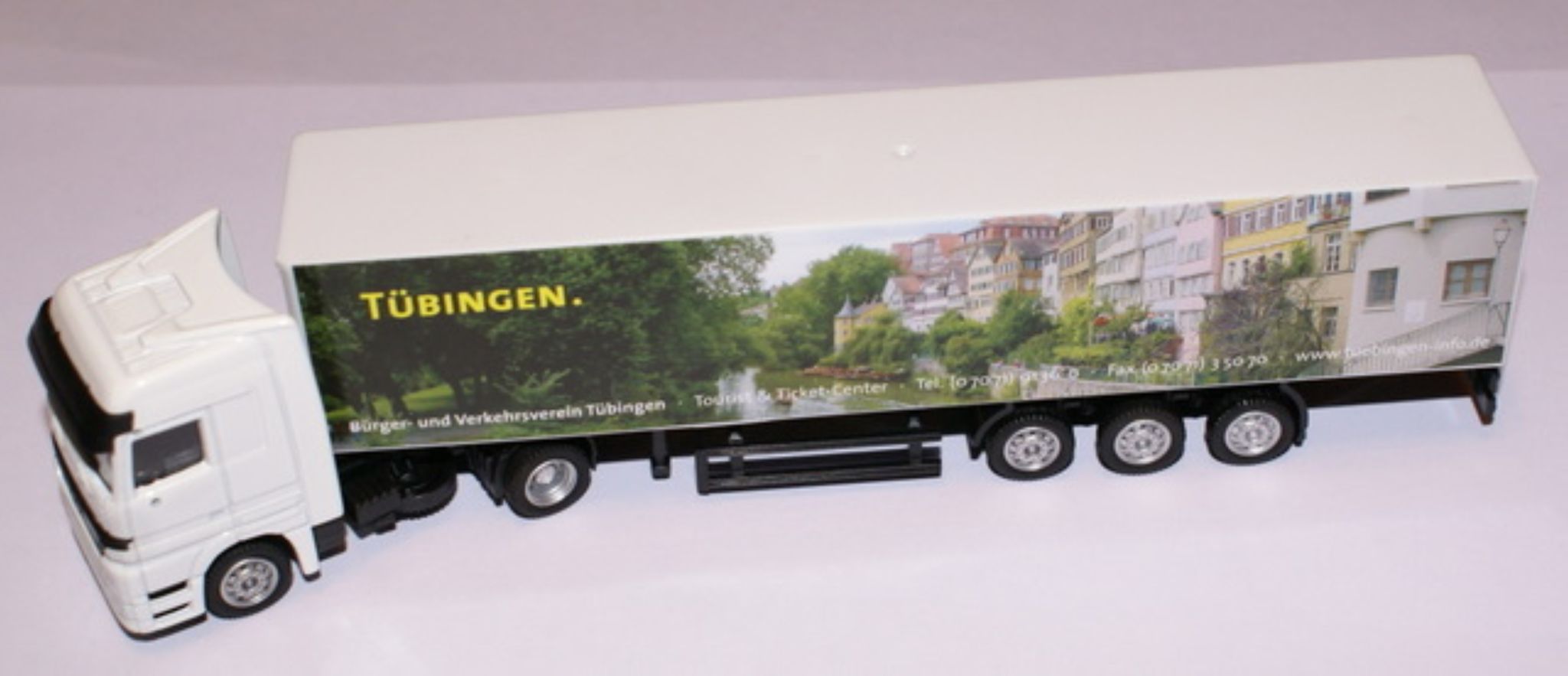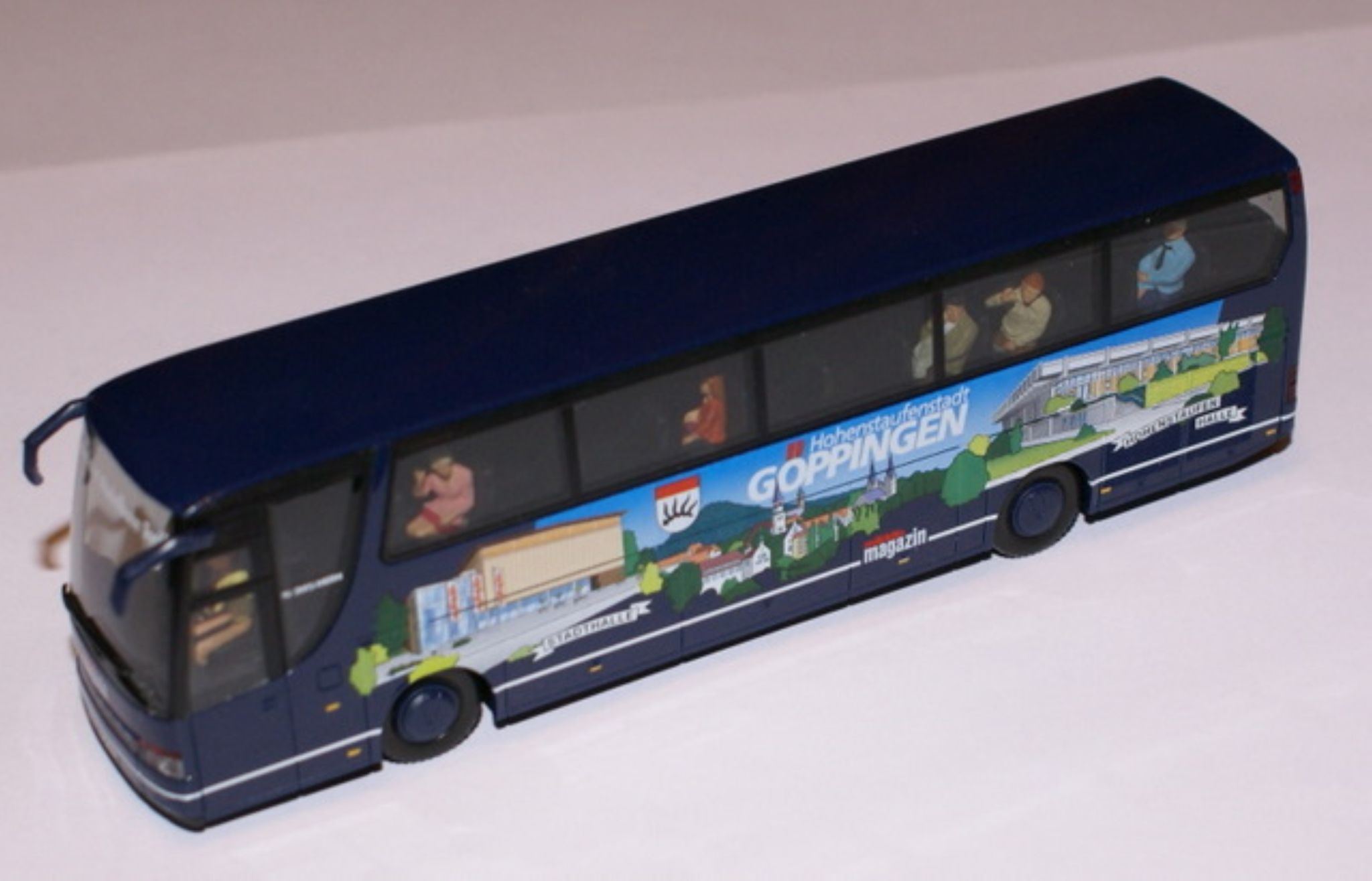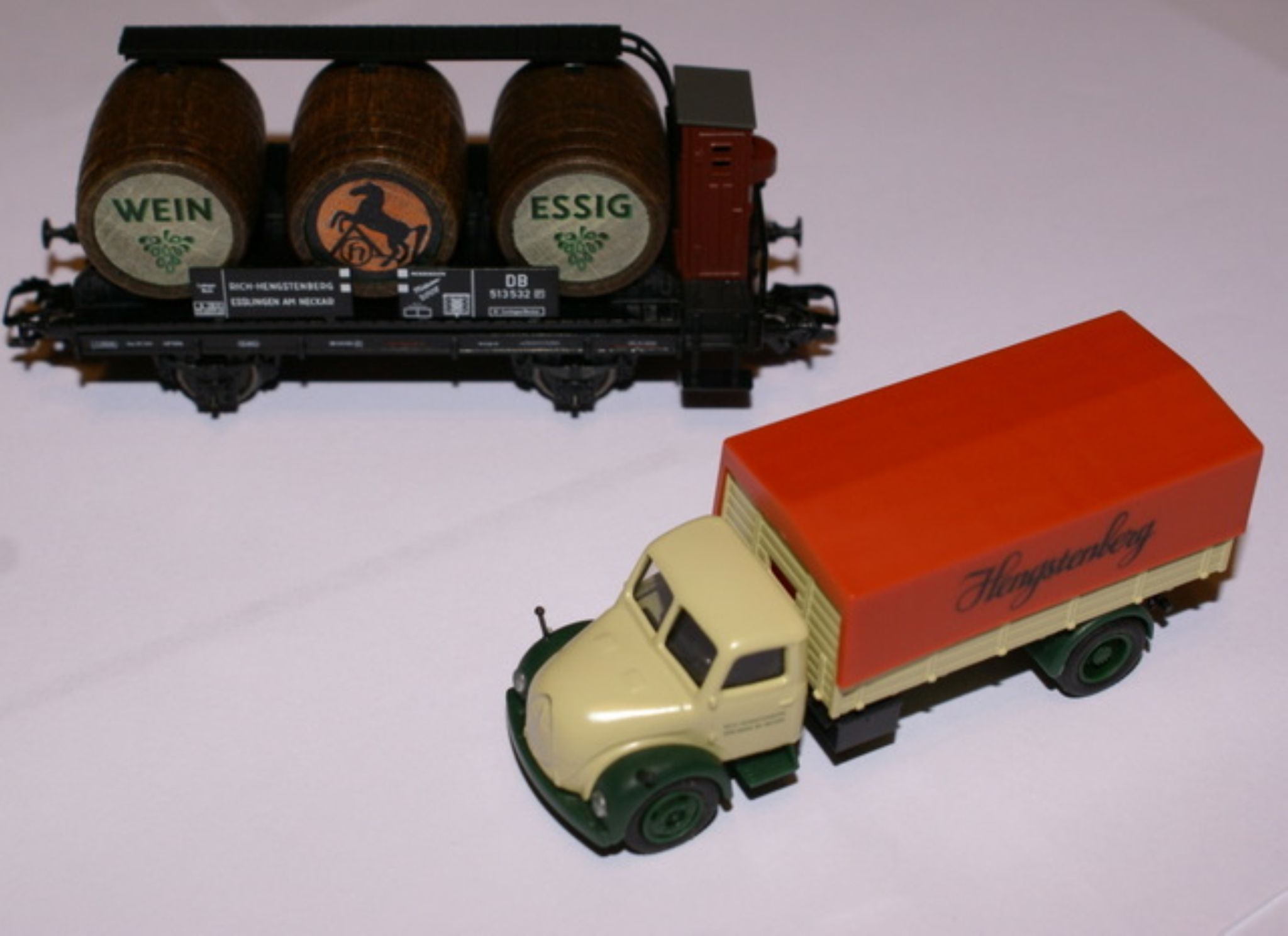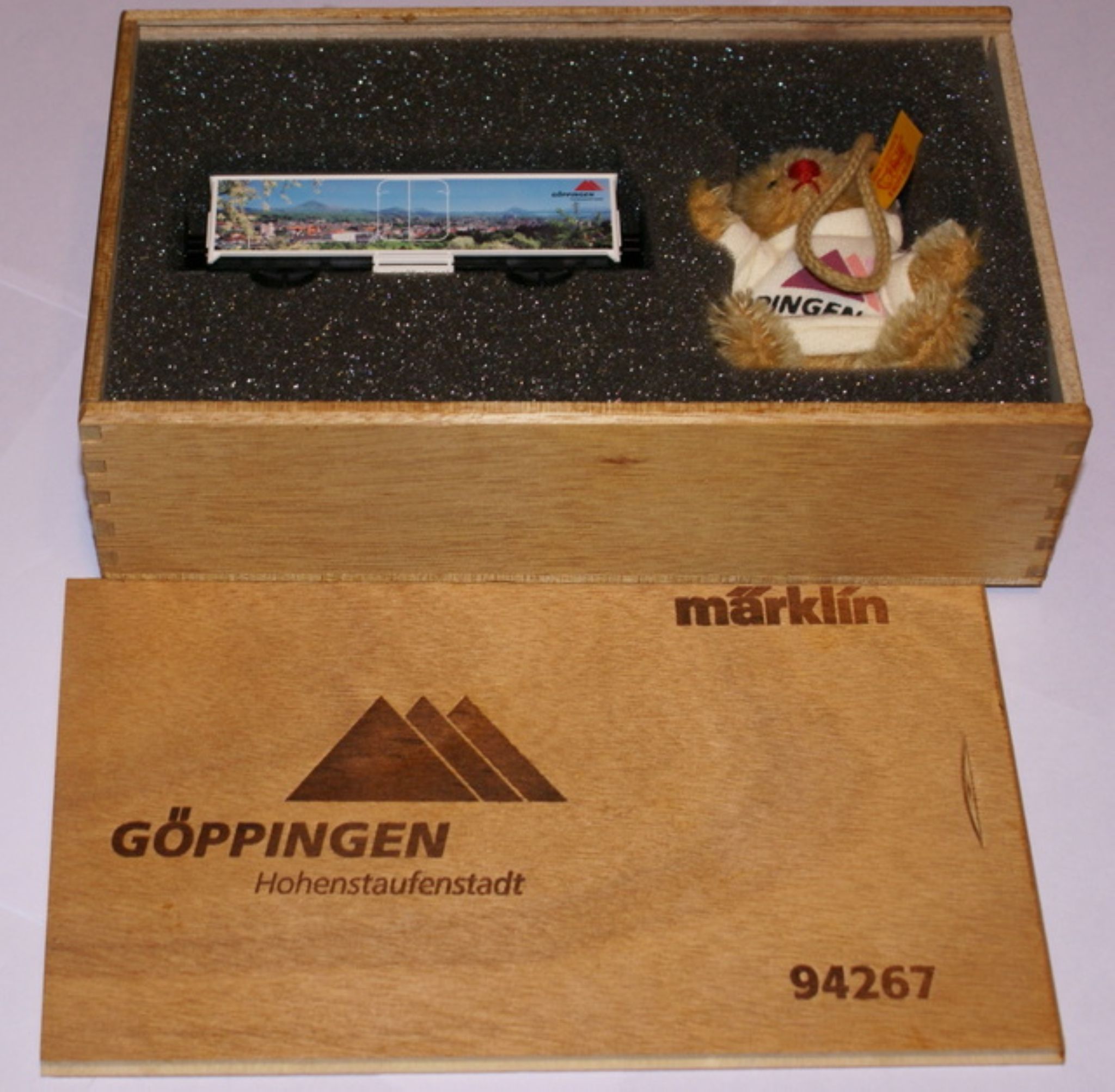 As can been seen from above a teddy bear collector could be included here as well. At least the museum wagon releases, as you can see from above, allow me to cover both model trains and model vehicles.
My model vehicle collecting has pretty much stopped as far as Matchbox is concerned but I always am on the look out for good 1/32nd ones as these fit with the Marklin Clubs 1 Gauge ("Istein") display. I started to build a "Drive in Movie" diorama so one day that might be finished. Naturally 1/87 models are also included as maybe one day when the daughters have finally left home I can use a room for the train layout and wall displays of Matchbox.
This one though is Z gauge (i.e. 1:200)
which is z gauge???
And back to 1/87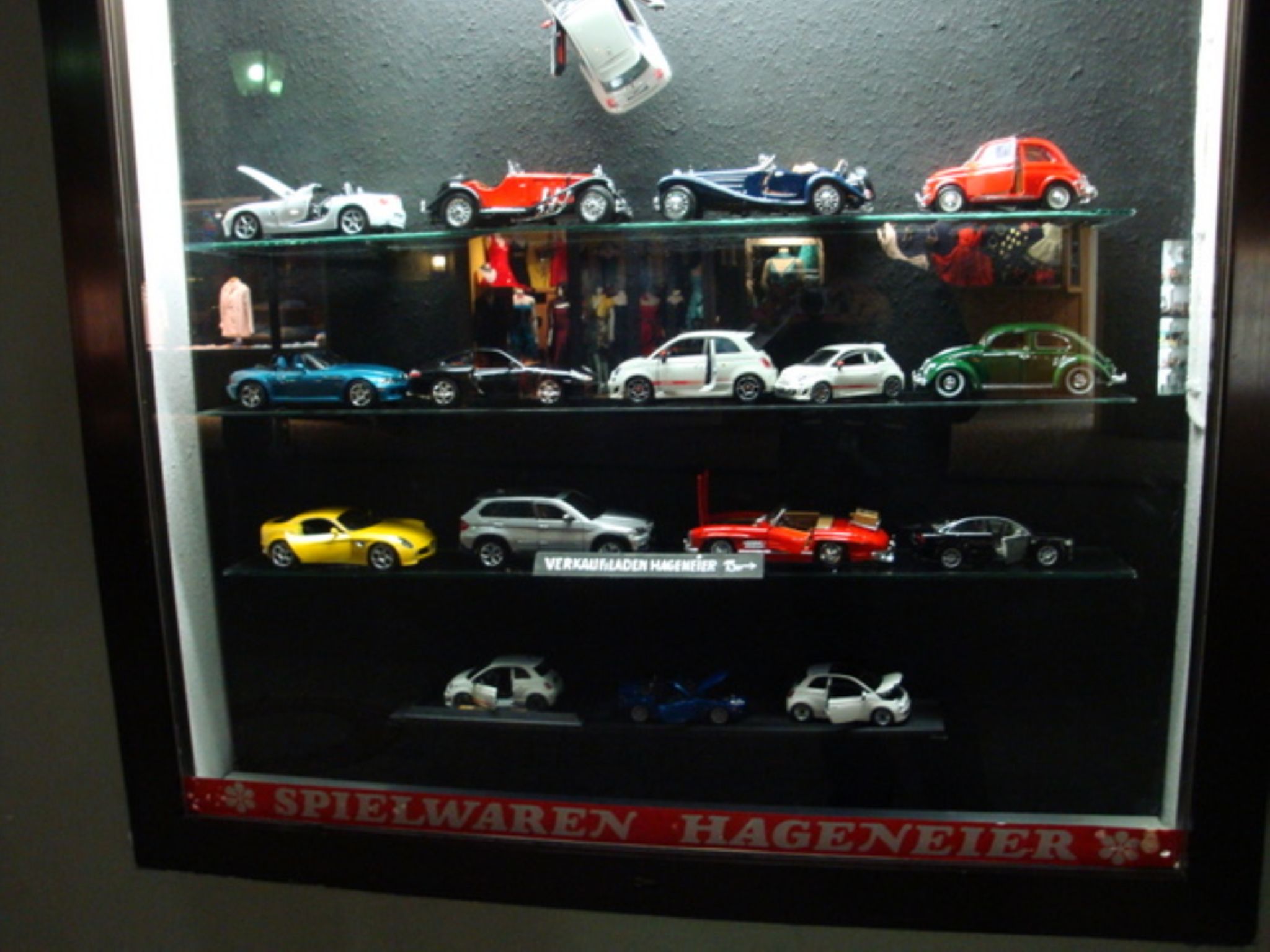 which is ho gauge???
Pretty much the type of coach we travelled on.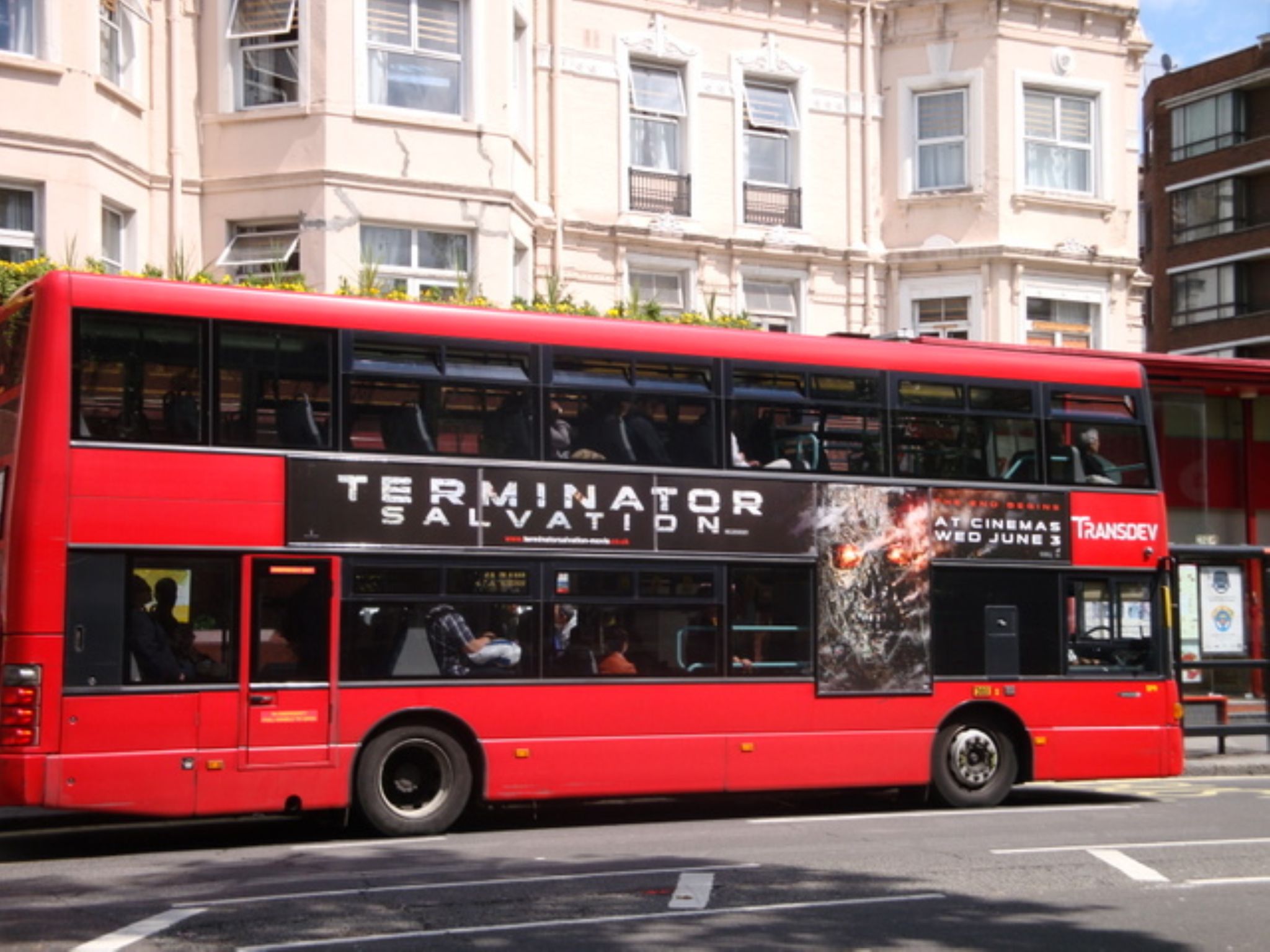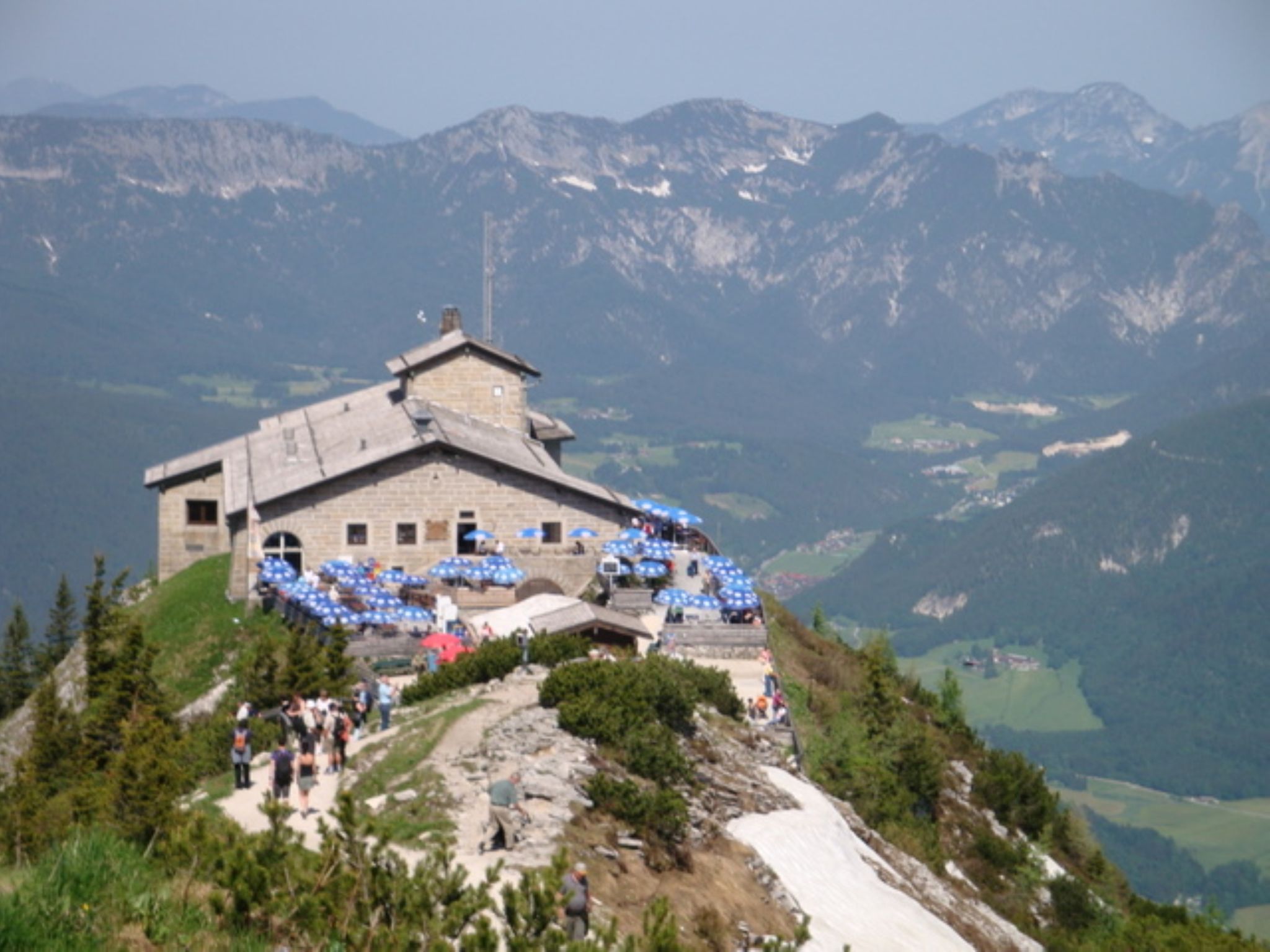 Paul & Sue Alcock, Wellington