Ford Model TT Prison Van — Wellington Livery
Manufacturer: Creaks of Camberley / Matchbox International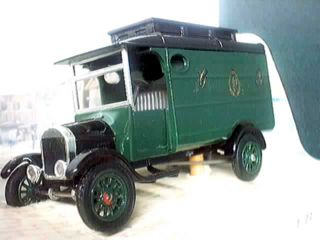 The English company "Creaks of Camberley" produced a Code 3 model of a Ford TT Prison Van to coincide with the World Congress of the International Police Association that was held in November 1991 in Wellington, New Zealand.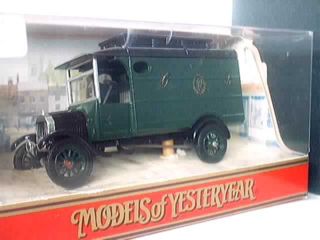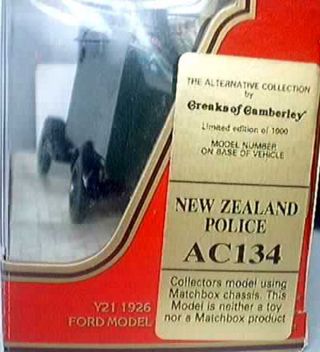 The model was supposed to be sold only by direct mail order from Creaks in England. However, it is thought the model was available to participants at the World Congress. Availability of the model was publicised in 1991 by Roly Hermans, co-founder of the Police Vehicle Collectors Club (New Zealand Section) who lived in Wellington at that time.
The model is a Matchbox Yesteryear Y 21 1926 Ford Model TT Van that has been reworked so that it is a replica of the Fords used in both Auckland and Wellington.
This model represents the Wellington "Black Maria" that was, in fact, painted with green paintwork. It is a limited edition of 1000 models world-wide and was issued in the original Matchbox Yesteryear "type N" window box with an additional end-tab sticker identifying it as an item from "The Alternative Collection" (as shown in the photo).
A numbered, limited edition certificate is included inside the packaging.
In 1986 the New Zealand Police reconstructed a 1921 Ford Prison Van to celebrate their centenary. The vehicle is still used in a public relations role. It is to be hoped the reconstructed van is more powerful than the original Wellington "Black Maria" which was reputed to be so under-powered that the prisoners had to get out and push it up the hill to the Terrace Goal (Jail).
Ian Cousins
Wellington Branch